Figure painting is a very popular way of bringing life to your popular game figures and then when they go to play board games, they take their painted figures with them. If you would like to do that and bring some color and joy to a game, this is the best thing to do. Show your love for the game and for the board by bringing along painted RPG figures. Don't know how? It is easy, once you have some information such as you are reading here. Here are a few things that you need to get started painting your miniatures.
Decide what miniatures you will paint
You should get your miniatures in advance so that you have everything ready before you can start painting. Just because you saw some beautifully painted miniatures on the internet, it does not mean that you go around painting everything in your collection. Get organized, and most likely, start with your favorite miniatures. If you love them, you will be yearning to give them some color.
Get your painting supplies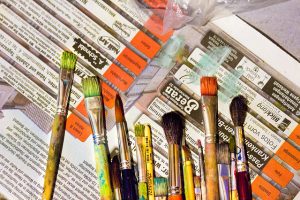 You will need paint, whether it is some of the cheap acrylics out there. You will also need some brushes, buy them small so that you do not splash a lot of paint around. Remember, these are miniatures that you are painting. In addition, buy a palette just in case you feel the urge to experiment with some of the colors.
You will also need supplies like glue, nails, primer, spray gun and so on. Just buy anything that you think you will need, including a needle file. You never know what will come in handy.
Start with the right colors
Just because you have the colors, the brushes and the miniatures, it does not mean that you jump straight into the job without getting a few things right. Now, many people make a mistake when they are buying the colors, because they buy the wrong ones. Take it from the painting experts and buy colors like black, red, yellow, blue, silver, gold and brown. You will find that from these colors, you can make just about any other color that you would want to have.
What colors do you love most or what color is most popular for your figures? Buy that and keep in store. Otherwise, there is no particular color that you need to buy. Just buy whatever catches your fancy.
Clean your workplace before and after painting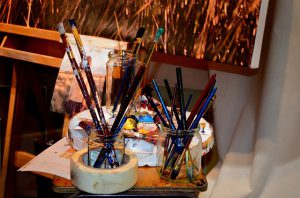 There will obviously be a lot of paint splashing about the area where you will be painting your miniatures. However, spread something that can take all the dots and splashes so that you leave the work area clean after you are done. Then after that, you have to glue your miniatures and file away the extra material on the miniatures. This is hard work, so you had better put aside enough time for the same.
With everything bought and the working area carefully prepared, you are now ready to start working on your miniatures. Be patient, otherwise you might do some damage. It takes time to get the painting right, but with time, you will be proud of your miniatures.
In just those few steps, you will be on your way to having great looking miniatures that you will be proud of. With many guides for beginner figure painters on the internet, you should have an easy time, But remember, buy the right paint. Ask for the best in the stores.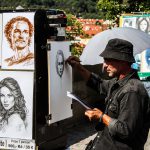 Hi! The figure painting is a fine artwork on any form of painting media. The primary subject of figure painting happens to be the human figure.