Figure painting is a form of art which focuses on the realism of the human form and commonly involves the depictions of humans in various informal situations. Having its roots in the stone age, figure painting has evolved over the ages. It is still present in modern day art, and occupies an important position in the genre of realistic paintings. The 2016 figure painting competitors includes modern day figure painters who have made a prominent mark in the field of figure painting. Some important painters from the 2016 figure painting competitors are as follows:
Jennifer Balkan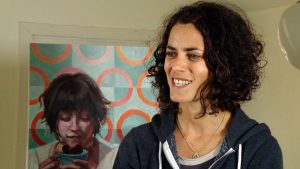 Jennifer Balkan from New Jersey started drawing from an early age. She was a student of neuroscience and thought about pursuing a career in psychology. She moved to Austin and did her Ph.D. in the year 2001. She longed for art and spent time in Spain, Italy, and France. There, she got into oil painting and became a painter. She took her art classes at the Laguna Gloria Art School, in Denver. Currently, she paints in her personal studio and also is a part of life painting groups. She teaches figure painting and portrait painting in oil colors for private students from the year 2005. Her painting works have been exhibited all over the US and Europe, and has also been featured in several art publications. She got awards for two portraits in 2015 by the Portrait Society of America. She won the Best Visual Artist of 2015 award from the reader's poll at the Austin Chronicle.
Julie Beck
Julie Beck, from Rochester in New York, graduated with a degree in Mathematics is 2002. From the year 2002 to 211, she worked as a freelance graphic designer and as a self taught artist. She moved to Massachusetts in 2011, where she joined the Academy of Realist Art as classical trainer. She became an instructor there, and also rose to the position of Assistant Director of the academy. She has won awards, like the Gold Metal at the annual non member competition at the Guild of Boston Artist's.
Emanuela De Musis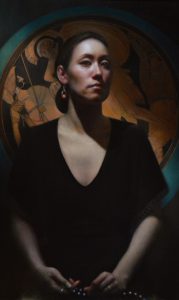 Emanuela was born in Boston, and she went to Italy for studying art. She got enrolled in the Academy of Realist Art, Boston and is currently a teacher of figure painting and figure drawing at the institution. She was listed as one of the 50 most memorable painters in the Poets and Artists Magazine. At the Guild of Boston Artists exhibition she was also awarded the Gold Medal for her painting, Miss Rachel. She is currently represented by the Williams Fine Art Dealers.
He Lihuai
He Lihuai from Chin was born in Chongqing in the year 1961 was an art designer at the Capital Museum. He got his bachelors degree in oil painting from the Tianjin Academy of Fine Arts in the year 1984. He is a professional artist and is also a member of the Beijing Artists Association. He is considered to be an important contemporary oil painter in China. His paintings have been regularly exhibited at homes, and are  part of art sales conducted by organizations such as Baoli and Zahongding.
These figure painters, who are a part of the 2016 Figure Painting Competitors, are very talent and hugely skilled. They areconsidered to be an integral part of the competition because of their contribution in modern figure painting.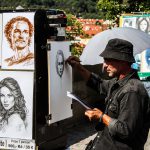 Hi! The figure painting is a fine artwork on any form of painting media. The primary subject of figure painting happens to be the human figure.