Figure painting is an evolution of the modern form of art and  alot of painters has taken up to this painting like a fish to water. Let us now analyze on some of the renowned figure painting artists that the world has come across.
Andy Warhol
He was one of the prominent figures in the visual art movement. In his work you can explore the relationship between artistic art, culture of celebrities and advertisements which flourished in the period of the 1960's. He was born in 1928 in the United States of America
Pablo Picasso
A painter who spends a major chunk of his life in France. He is regarded as one of the inspirational artists of the 20th century. He is also known for crediting the cubist and was born in 1892 in Spain. Incidently,he is ranked in the top 200 of the greatest people in history.
William Blake
Was an English printmaker and a painter. During his life, he did not get his fair share of credit and now is considered as an icon in the domain of visual arts along with the history of poverty. He was born in 1757 in London
Gloria Stuart
She was born in 1910, in the United States of America and went on to live a staggering life of 100 years. Though she was an actor, she has undertaken a host of paintings.
Winslow Homer
Born in 1836 in the United States of America, he is regarded as a landscape painter. He is regarded as one of the best painters in the 19th century and all his work is self explanatory in nature. He began his career as an illustrator.
Francissco Goya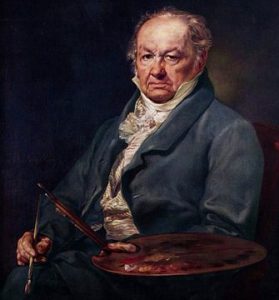 He was born in 1746 in Spain and went on to be regarded as the first of the moderns and last of the olds. He was a court painter to the crown ruler of Spain and he went on to remain in Spain through out the Pennisular war. He is regarded as a painter and a top notch visual artist
J Turner
Born in 1775, in London England, during his era he was regarded as a controversial figure. Now days he is regarded as an icon that have gone on to take landscape painting to a different level altogether. By profession he is a painter and a well to do artist
Auguste Rodin
Born in 1840 in France, he is popularly known as a great French sculptor. He is regarded as the father of modern sculpture and it must be said that he did not go out to rebel against the past. His schools had a humble beginning to it and he went on to adopt craftsmen like approach to his work. He did in the year 1917 and till today he is regarded as one of the popular painters.
Though figure painting has taken a headstart in the last few years, these are some of the popular figure painting artists that the world has seen.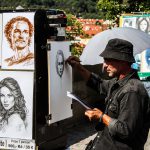 Hi! The figure painting is a fine artwork on any form of painting media. The primary subject of figure painting happens to be the human figure.